At ISE Expo in Denver last Thursday, Servato's very own Chris Mangum spoke with a room of people on how data empowers carriers to become more actionable, particularly technicians. Later that day Tech Talk panelist, Ken Paker of TDS, spoke about a similar topic that highlighted how internal processes and teams can be made more efficient. More intelligent decisions for network reliability are becoming ubiquitous as data accumulation has made the most niche problems now more efficient.
Macro-Network Trends and Issues
Extreme weather is becoming more expensive with 2017 topping the charts.
Power outages are effectively becoming more common because of these weather events.
United States power grid infrastructure ails, more investment is needed. The ASCE gave the United States a D+ for Energy Infrastructure on their 2017 Report Card.
Broadband usage is almost doubling every two years.
Telecom Batteries are aging with no plans to replace, take better care of, or determine a more clear regulatory schema for backup power.
The technical workforce in telecom has rapidly declined.
Financial pressures force short-term gains that impact margins, force unprofitable new market entries, and spreads out technicians even further as consolidation continues.


Mangum discussed how these extreme weather events are not only a product of expensive coastal infrastructure being impacted. In fact the majority of the 16 different ($ billion +) disasters were inland. The hail storms in Minnesota, the tornadoes in Missouri and Illinois, the flooding in Arkansas, the thunderstorms across Oklahoma and Texas, and the freeze in Georgia all impacted lives and the economies of mostly rural states.
Climate Central reports that the number of weather-related outages increased from less than 20 per year in the United States back in the 1980s. Power infrastructure was newly built back then and a spike in the late 1990s to 45 events started to raise some eyebrows. However, action has not been taken. Every year in the last decade has seen at least 60 different outages from weather with a record of 150 just a few years ago.
The D+ rating that the United States was given on Energy infrastructure is among the lowest of the 2017 report. For comparison, the lowest ranking out of all 16 categories was transit with a D- ranking. The over 640,000 miles of high-voltage transmission lines that were mostly constructed in the 1950s and 1960s are at full capacity in the United States. We are now playing catch up to service the 40% of additional power generation that is needed for our population.
Broadband usage shows no signs of stopping as connected devices are multiplying and consumer behaviors gravitate towards larger consumption. Jack Waters from Zayo Solutions also spoke about this during his keynote on Wednesday citing a ~ 40% CAGR in bandwidth usage. Smartphones dominate growth in the device breakdown. The confluence of these trends signifies a more agile, mobile, hostile (for you Remember The Titans fans) world.
Telecom batteries are intended to last seven years on average. Backup requirements used to clearly mandate an 8-hour timeframe. Environmental conditions and float charging exacerbate an already problematic situation that begs the question for carriers each year, "How much do we invest in batteries?"
40% of America's utility technicians are eligible to retire in the next five years. This wouldn't be a tough problem to solve if millennials were interested in entering this workforce, but they are by and large wanting to do different things whether that be a software company or some other highly publicized field of interest.
Consolidation headlines telecom beats almost every week. Saturated markets new players that are not financially and operationally equipped to be able to provide outstanding service. Margins shrink and everyone gets burned from the inconsistency in the network. All the while, cost pressures and high dividend demands then force carriers to think short-term on capital investments.
Data-driven Thinking for Solutions
Backup power is not the same problem that it was ten or twenty years ago. Today, we can think about this macro-problem by addressing inefficiencies such as these:
Testing batteries has become cost prohibitive

Power-related problems often drive wasted site visits

Batteries fail prematurely in the field

Battery problems may not really be battery problems

Triage of sites during an outage
Manual testing that holistically measures the different health measurements of a battery takes places somewhere between 1-4 times per year depending on the organization. These metrics are manually logged onto a physical log or spreadsheet that encompasses the battery's health over a period of time. Mangum mentioned here that Servato hardware actually measures critical battery health six times per day such as rested open-circuit voltage, a true indicator of capacitance.
Wide-spread networks require site visits that can be 25-200 miles away. The shrinking technician workforce stretches to try and address all of these sites with less help, more sites because of financial consolidation, and a lack of insight before they make the trip. A 2016 ISE Expo quote from John Greene states, "It's getting harder and harder to hire technicians that understand OSP, the ISP, and that are IP centric and that can go in and configure the equipment". The same holds true today.
Batteries are not maximizing their potential lifecycles. Float charging has harmed batteries for decades now because it was simpler to constantly administer charge coming off the rectifier. In fact, capacity testing shows that batteries that are float charged retain 10% less than Adaptively Charged batteries after less than only three years. Adaptive Charging is the methodology that Servato uses in conjunction with our big data platform, ActiView, to intelligently charge batteries based off their historical health. Even worse, long-term float charging ends battery life capacitance in half the amount of time if the batteries were being rested consistently.
Reactive measures to address these problems are great but there is much more to it then only using a technology that gives you the information. Proactive identification and triage allows technicians to know before they go. Rectifier problems often mask as battery issues unless you have the daily data measurements that show otherwise. Figure 1 shows an over-compensating rectifier blade that only gets worse as the heat picks up in the summer. This blade was swapped out returning battery voltages to a normalized level.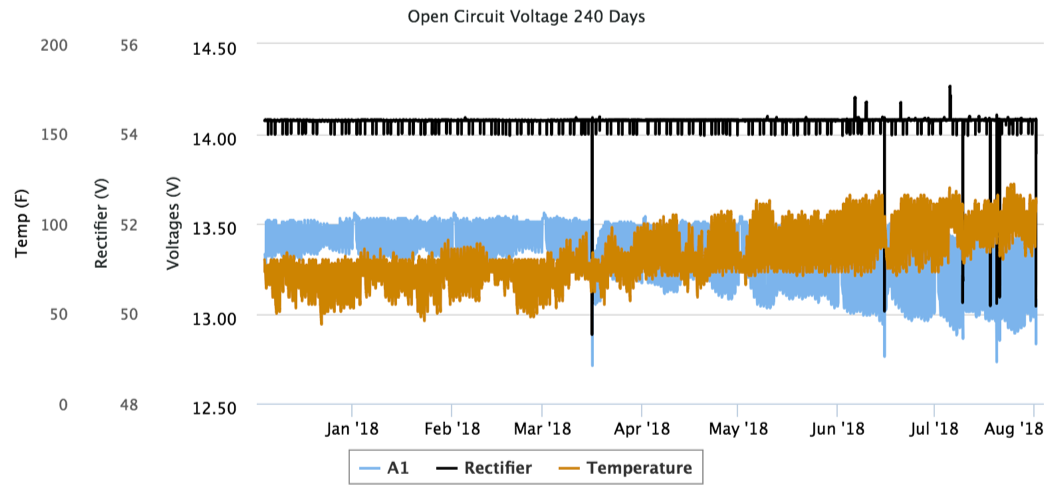 Figure 1: Over-compensating Rectifier Masked as Failing Batteries
Discovery visits are now made using software. This faulty rectifier could have turned into a disaster later this year during colder months by over-charging the batteries, increasing probability of thermal runaway. Figure 2 shows what happens when a disaster actually does occur. Automated prioritization places sites with the least amount of backup time remaining on the top of the list for addressability. This case study can be found here.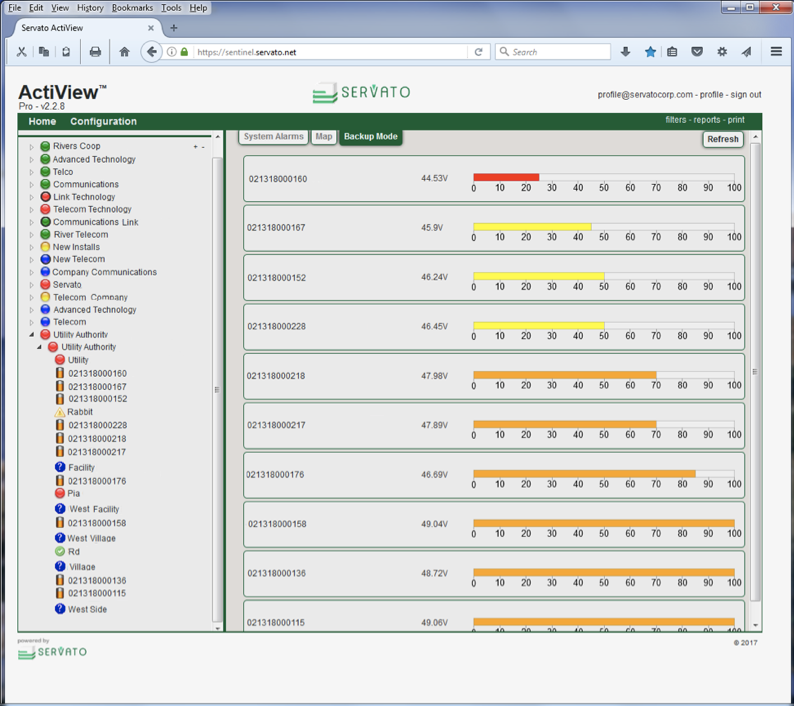 Figure 2: Maintenance Streamlined for Large-scale Power Outage
Integration for Network Operation Managers
Mangum closed the conversation on Thursday by referencing the inception of Servato's integrated rectifier with battery management, the SPS-R™. These solutions sound good to these daunting problems as long as implementation and cost justification makes sense. The development of the SPS-248 and its launch last October allowed the R&D team to coordinate a design and inter-operability that birthed the SPS-R™. If you want to learn more about what these products are you can do so below:


About Servato
Headquartered in New Orleans, LA, Servato is a leading provider of active battery management solutions to telecom, power, transportation, and solar companies. Servato's solutions allow leading companies and infrastructure operators to reduce CapEx and OpEx by extending battery life, reducing maintenance costs and streamlining operations. Utilizing highly accurate data, proprietary algorithms, adaptive charging and cloud-based visualization software, Servato provides unprecedented insight and control over distributed DC power assets in industrial settings. To learn more, please visit: www.servatocorp.com